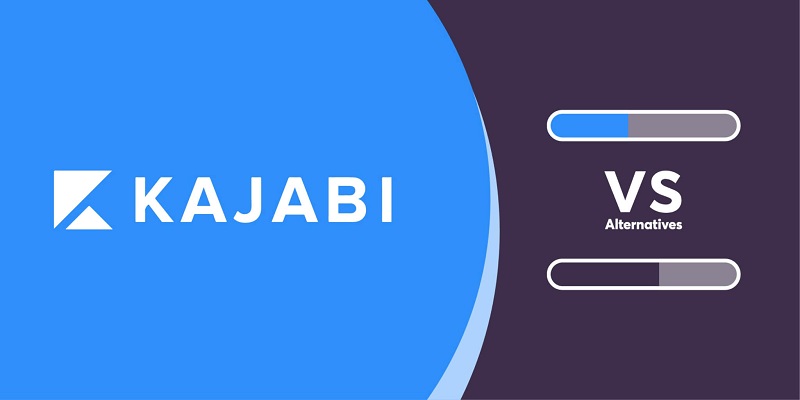 Wix is a website creation platform, but it also has tools that might benefit your business in other ways. It has a drag-and-drop interface that simplifies the process of creating unique webpages. Read on the review of kajabi and wix.
Building Websites
Kajabi's website builder, like the rest of their product, is designed with simplicity in mind. It has an editor that lets you drag and drop components to reorganise their order. And Kajabi handles all the back-end coding and design for you.
Kajabi's website builder lets you put your own stamp on things while still guaranteeing lightning-fast page loads, a polished look, and mobile-friendly design.
Web page layout example
When comparing Kajabi and Wix, you'll see that both offer WYSIWYG editors and a wide variety of ways to modify the look of their various premade templates.
Wix offers more than 500 different templates to choose from. When compared to the modern, mobile-friendly layouts used by today's websites, several of Wix's templates may look obsolete, despite receiving annual updates.
Participation of Students
Kajabi is superior to Wix in terms of student participation since it provides a more robust collection of features for online educators. Within Kajabi, you may administer quizzes and surveys to assess your students' progress and comprehension of course material.
Kajabi's analytics also reveal how far along in the course each student is. This data will be available to you on an individual student basis as well as for the entire class.
Advertising tools
Wix's free plan is limited in functionality and lacks any sort of advertising features. If you want access to their email marketing plan, you'll need to upgrade to the more expensive Ascend plan. Wix offers three distinct Ascend packages, each with their own set of features and benefits.
Kajabi provides advanced tools for email marketing beyond those of its competitors. Using the clever segmentation feature, you can divide your clientele into different groups based on any criteria you set.
Help for consumers
Wix's knowledge base is a collection of articles that users can peruse at their leisure to learn more about the platform. There you may find information on getting started, creating an online store, utilising the online editor, and troubleshooting typical issues.
Kajabi also gives its customers access to a comprehensive knowledge base and email support. The Growth and Pro packages at this firm both include access to live chat support.
Kajabi's help centre can show you how to be set up and going in no time. In addition, Kajabi University provides free training on the fundamentals of building a thriving online business.
What's the verdict between Kajabi and Wix?
If you look at a side-by-side comparison of Kajabi and Wix, you might get the impression that both platforms are made to help you make money online. Kajabi is the only one of the three that is made to help you sustain and expand your online business. Only Kajabi exists.